Be the lifeblood that gives life to the patients in the north of Syria by sponsoring their surgical operations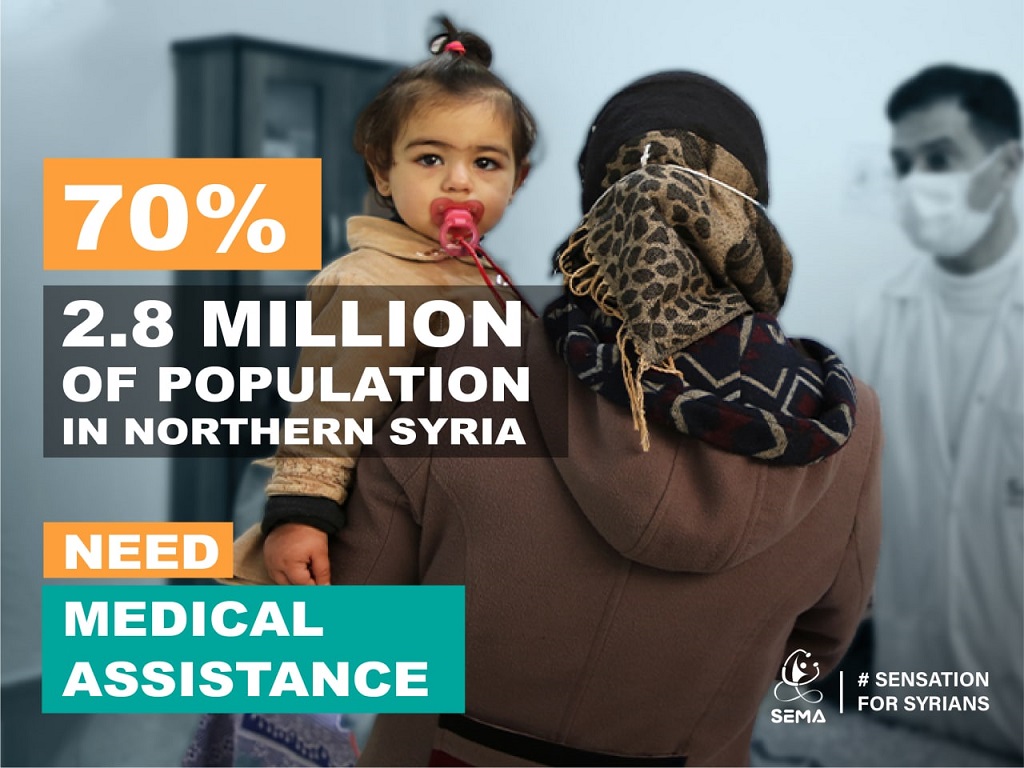 They are not only patients, but They are also survivors.
The war in Syria is entering its tenth year, and the displacement crisis is still escalating in the north of Syria. Although the security situation has calmed, yet there are still thousands of people who are living in inhuman conditions; for, there are 1,043,869 displaced people residing in 1293 camps including informal and unsupported camps.
The COVID-19 pandemic has further exacerbated the suffering of these people and rendered them more isolated and fearful as well as less productive. This pandemic has been also a tough experience for all of us as it has widened the poverty gap among the north of Syria displaced communities that had been originally impoverished. However, being poor shall not be an obstacle in front of obtaining high-quality medical treatment.
We believe in the civilians' right to receive the treatment that saves their lives and protects their dignity, and we have been assisted in this regard by thousands of philanthropists and good-hearted generous people around the world who sponsored hundreds of surgeries over the past years.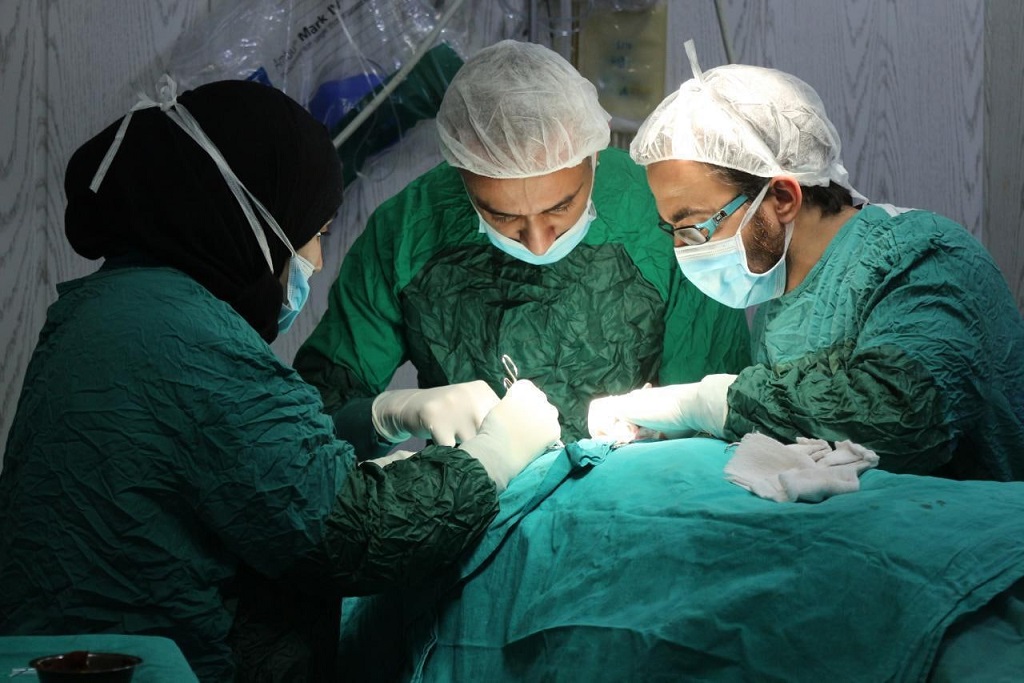 Towards 250,000 surgeries performed by SEMA over a decade of war.
Through its 9 Surgical Hospitals and more than 10 Secondary Health Care centers that are spread in the north of Syria, SEMA works currently on responding to the needs of the civilians, including displaced people, by providing different health services and surgical operations. SEMA conducts, through its surgical hospitals, more than 1500 surgeries and around 500 Cesarean deliveries on a monthly basis.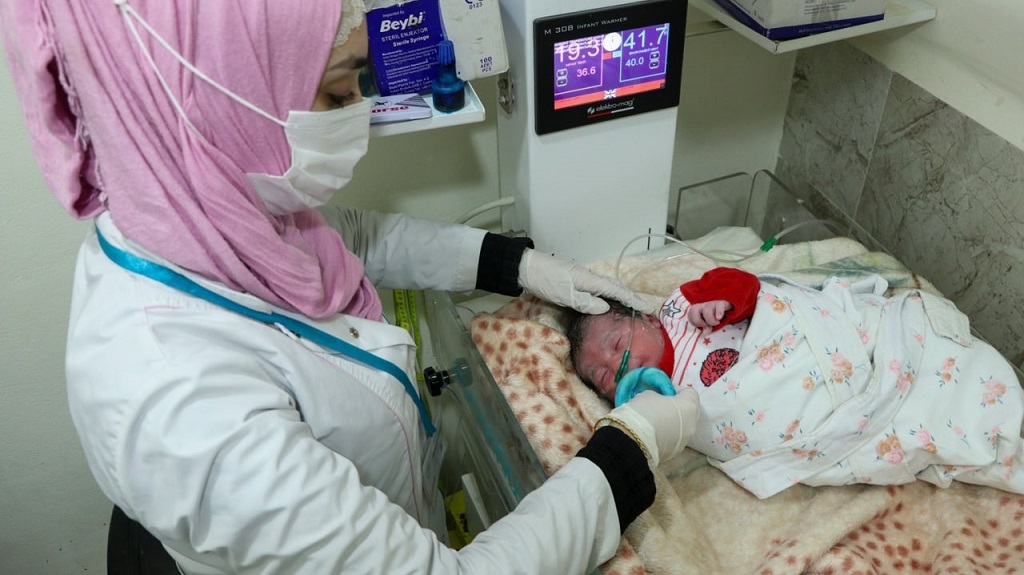 Did you know that SEMA has managed to conduct around a quarter a million surgeries throughout a decade of war in Syria? This means that we have a quarter a million success stories and this is a huge number that would not have been achieved without your continued support and your strong belief in doing good for humanity.
Beautiful faces amidst the crisis … we made their world different.
Dealing with a large number of injuries on a daily basis along with this war not mean that we do not devote close attention to the exceptional cases. SEMA medical team performed two plastic surgeries that changed the lives of a boy and a girl and showed their beautiful faces in the middle of destruction.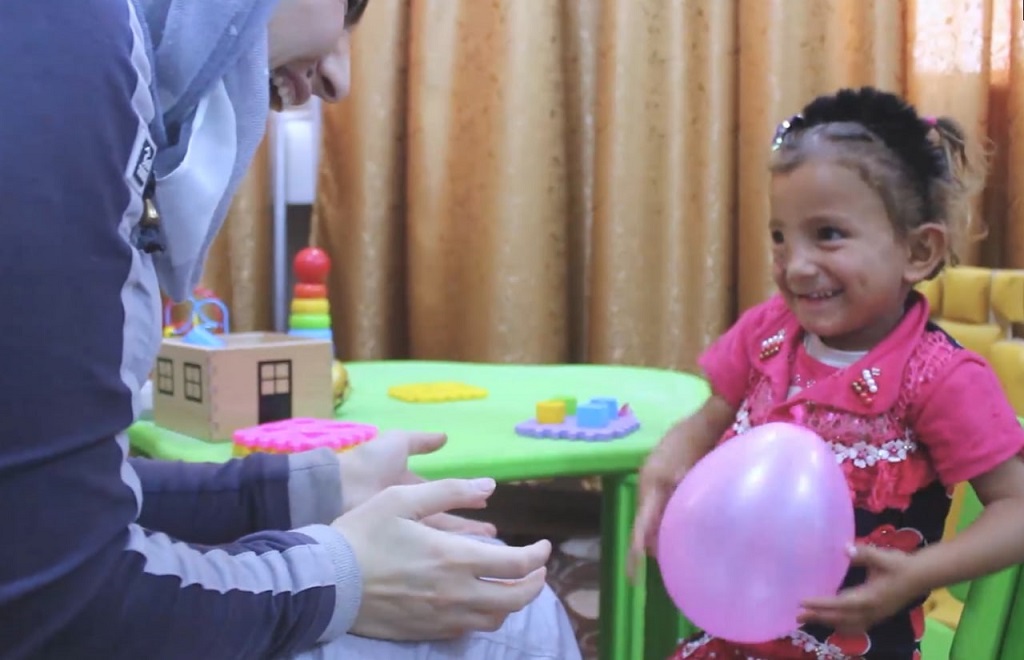 Aisha, a three-year-old child, got rid of a tumor off her face through a qualitative surgery that was conducted for the first time in the north of Syria by designing an arteriovenous vessel. The girl's deformed face had also left its marks on her little spirit. However, all of this has become past after the successful operation and following up the girl's case.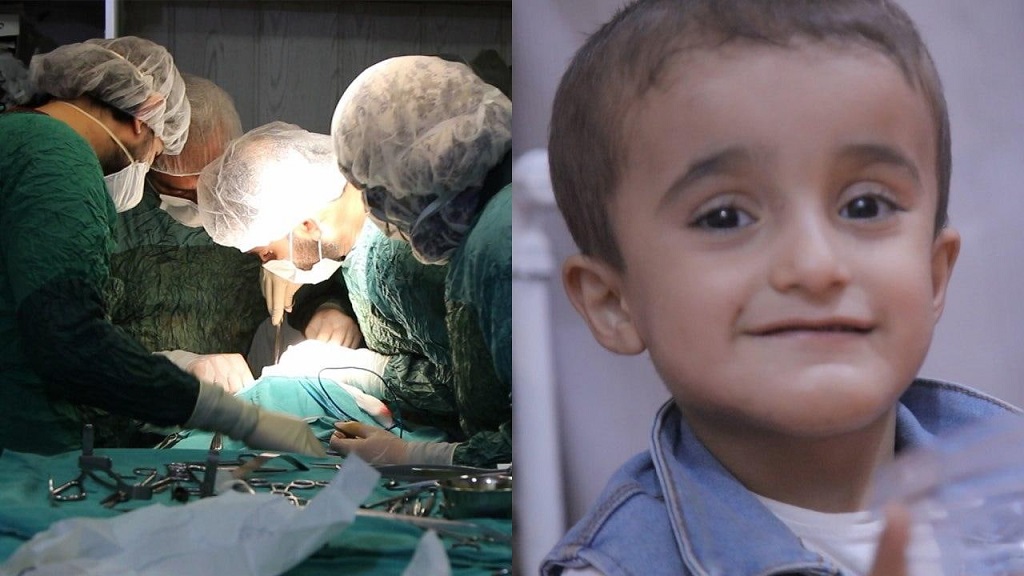 Bassam Al-Aboud is a three-year-old child who was born with a swelling lesion on the lower part of his chin down to his neck, which deprived him of breastfeeding and later from integrating into his kindergarten. However, SEMA's medical team succeeded in performing one of the most complex surgeries and they could draw the smile that the boy deserves for his innocent face.
Why do we need your support?
The health system has been depleted in the north of Syria over the past 10 years of war, and it was on the verge of collapse more than once, yet holding out is not enough and we must continue in whatever way to alleviate the pains of the patients and injured people especially children, women and elderly. We addressed the philanthropists around the world to sponsor the displaced and resident people who are in need, by covering the costs of their medical consultations, surgeries, and Cesarean deliveries, and their response was splendid over the past years!
Are you ready to make a positive change to someone's life, and help them recover and be able to influence and build their societies? We need your support to maintain the provision of health services and help the Syrians keep a healthy life that is free of pains.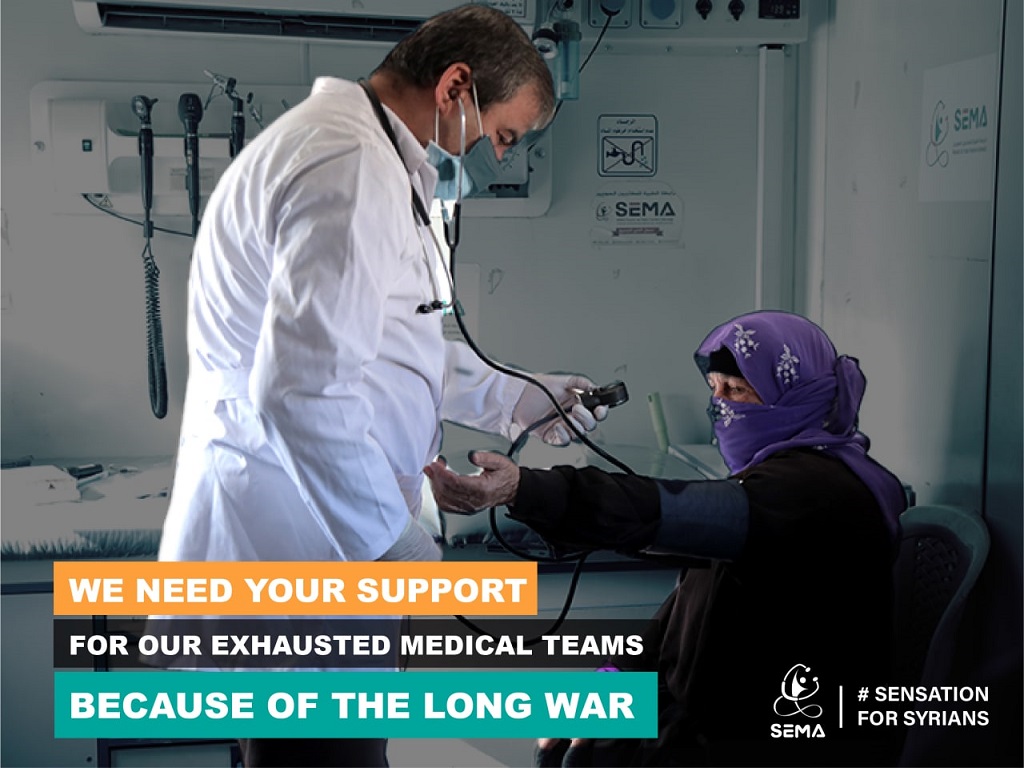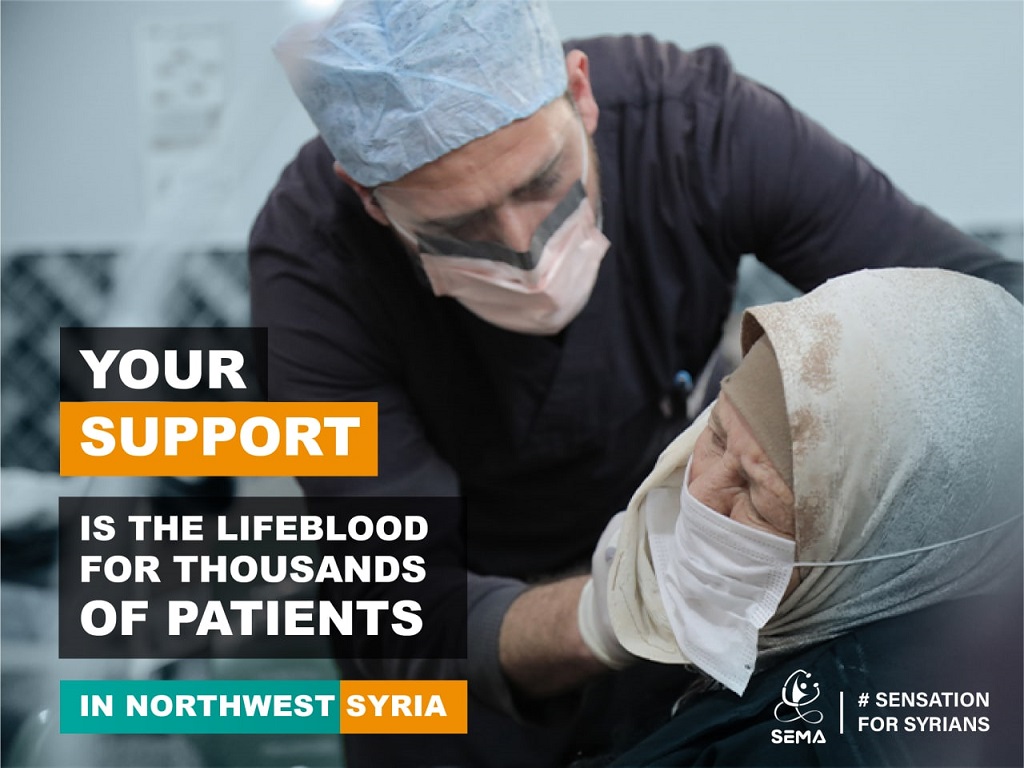 Through your support, we seek to secure the needed amount to sponsor 700 patients (250 surgeries, and 250 Cesarean sections for women) with an average cost of 150 USD for one surgery.
The cost will cover the medical consultation service along with the costs of the surgery and the medications needed during and after it (analgesics, anesthetics, antibiotics, and serums) as well as the required laboratory tests and radiographs.
Your generosity today will help them survive!
Donate any amount: 1$, 10$, 100$, … 1000$. Every contribution can make a difference, save a life, and reduce pain!
- Your donation is the lifeblood that would give life to a pregnant woman, an infant, or both.
- Your donation would be the protecting shield for a limb of a death survivor or a patient who cannot afford to save their own lives.
- Join us: please share the link of the campaign with your friends.
May Allah bless you for your generosity and may Him reward you good in this life and the hereafter. We call you to be one of those whom Allah mentioned in the Holy Quran "and whoever saves a life, it will be as if they saved all of humanity."