Our children are the secret behind our happiness. How great it is to draw the smile on their faces, especially those who were deprived of living a normal life because of war circumstances and disability.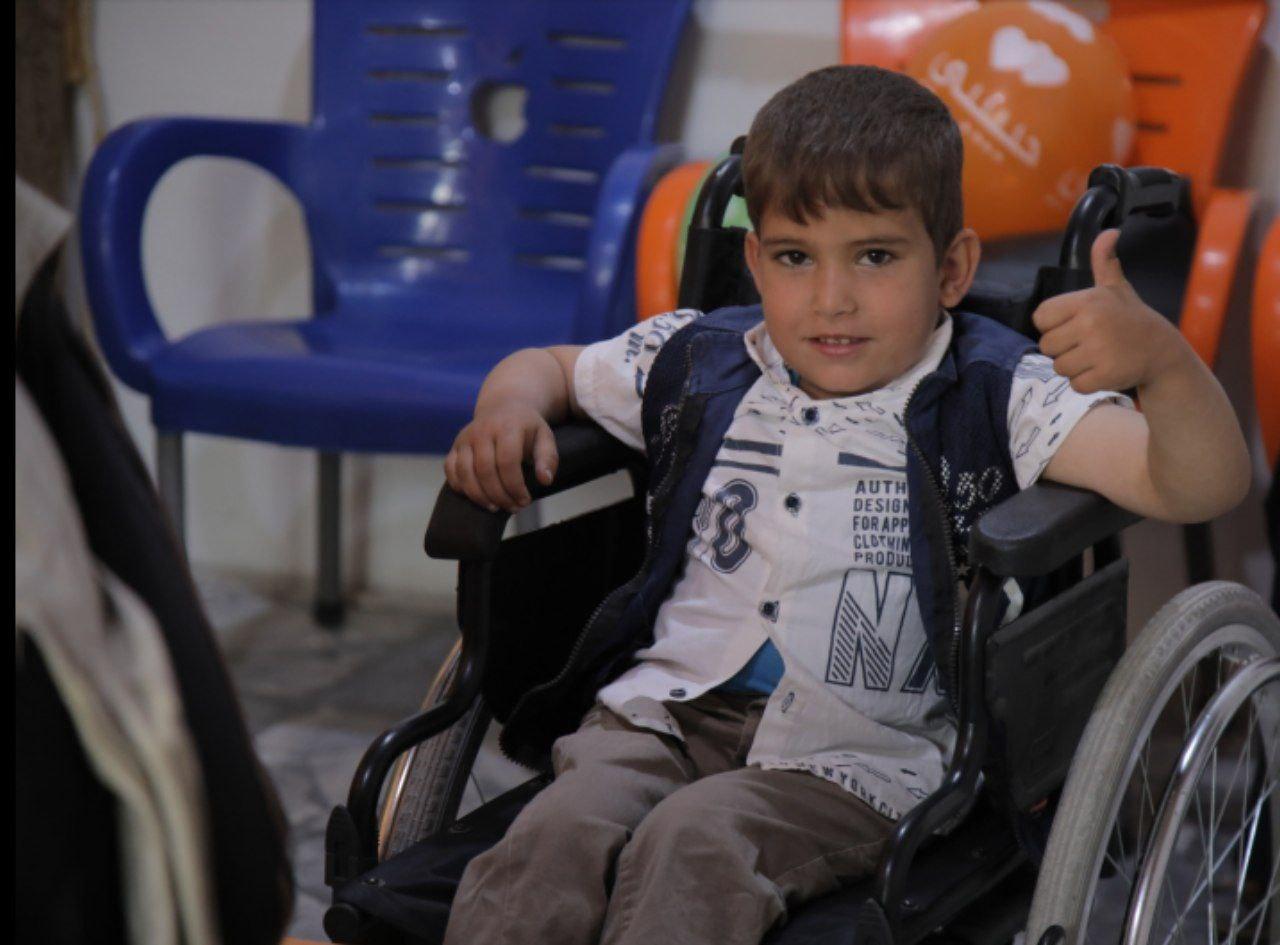 A report, issued by the Office for the Coordination of Humanitarian Affairs on the humanitarian needs of the Syrian people, indicated that 30 thousand people inside Syria are monthly exposed to psychological traumas caused by the conflict, and 2.8 million people, a third of which are children, are suffering from permanent physical disability. Many children among them face neglect and inattention in their local communities, and they are vulnerable to physical, sexual, and emotional abuse. The disabled often suffer from social isolation and are exposed to the risk of being left behind in evacuation cases.
Currently, Syrian children are living in miserable conditions, and no one is aware of their suffering except those undergoing the same distress day and night. Despite their disability, they are relentlessly trying to adapt and cope with the reality forced upon them, and challenging with resolve and determination the obstacles that come in the face of their future dreams.
SEMA's Child Protection team is still searching for children with disabilities through Aamal Centers. These centers are spread in Al-Bab, Azaz, and Sharan in the north of Syria, and they provide moral support to vulnerable children to return back the smiles on their faces.
During the past year, the Child Protection team has offered 17 wheelchairs to children with disabilities. Those children had visited the center while being frustrated and aggrieved, and they came out rejoicing with smiles on their faces and hoping for a better future. Many other children are still waiting for your help to have a wheelchair, gain back hope, and go towards their future.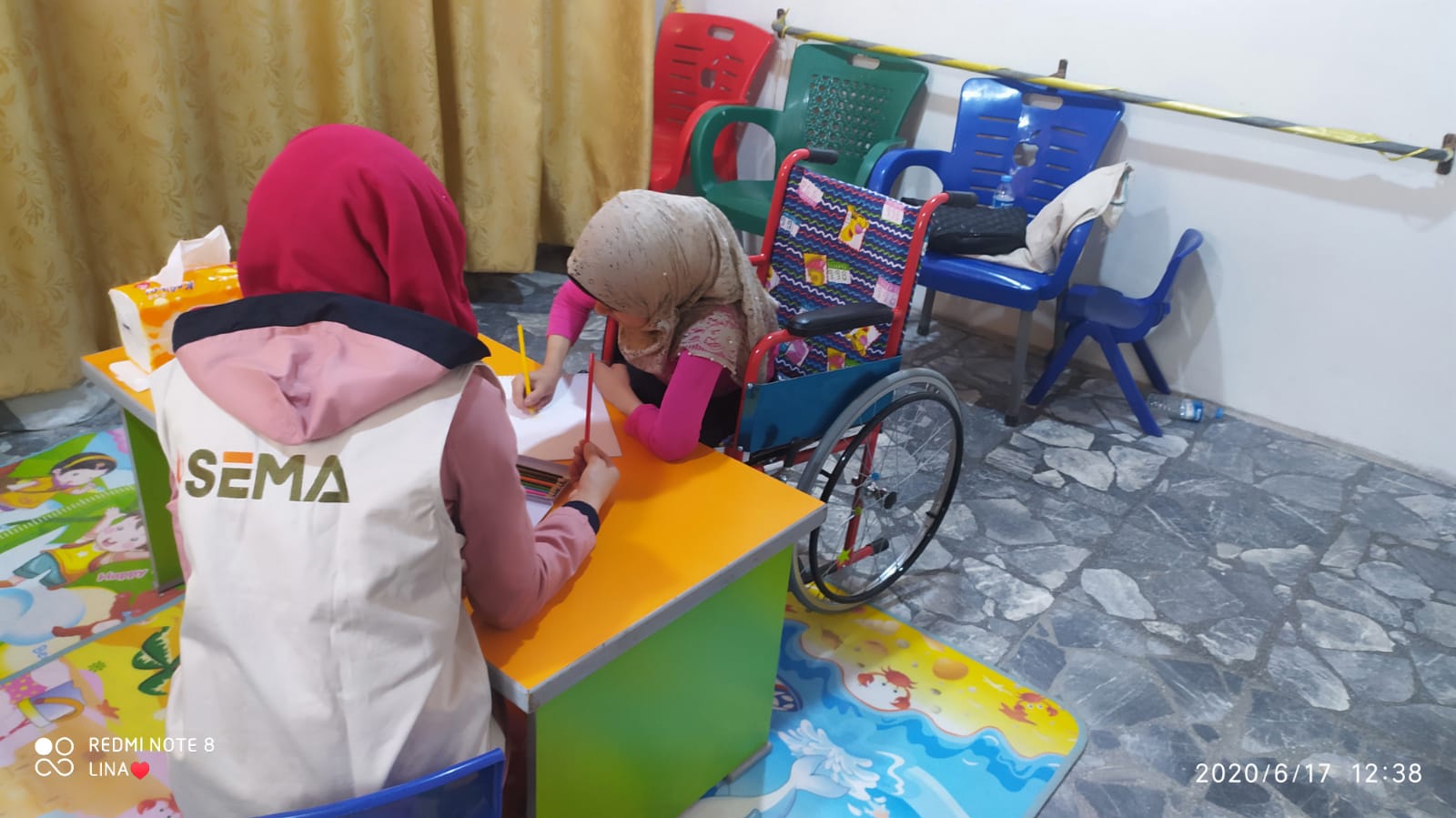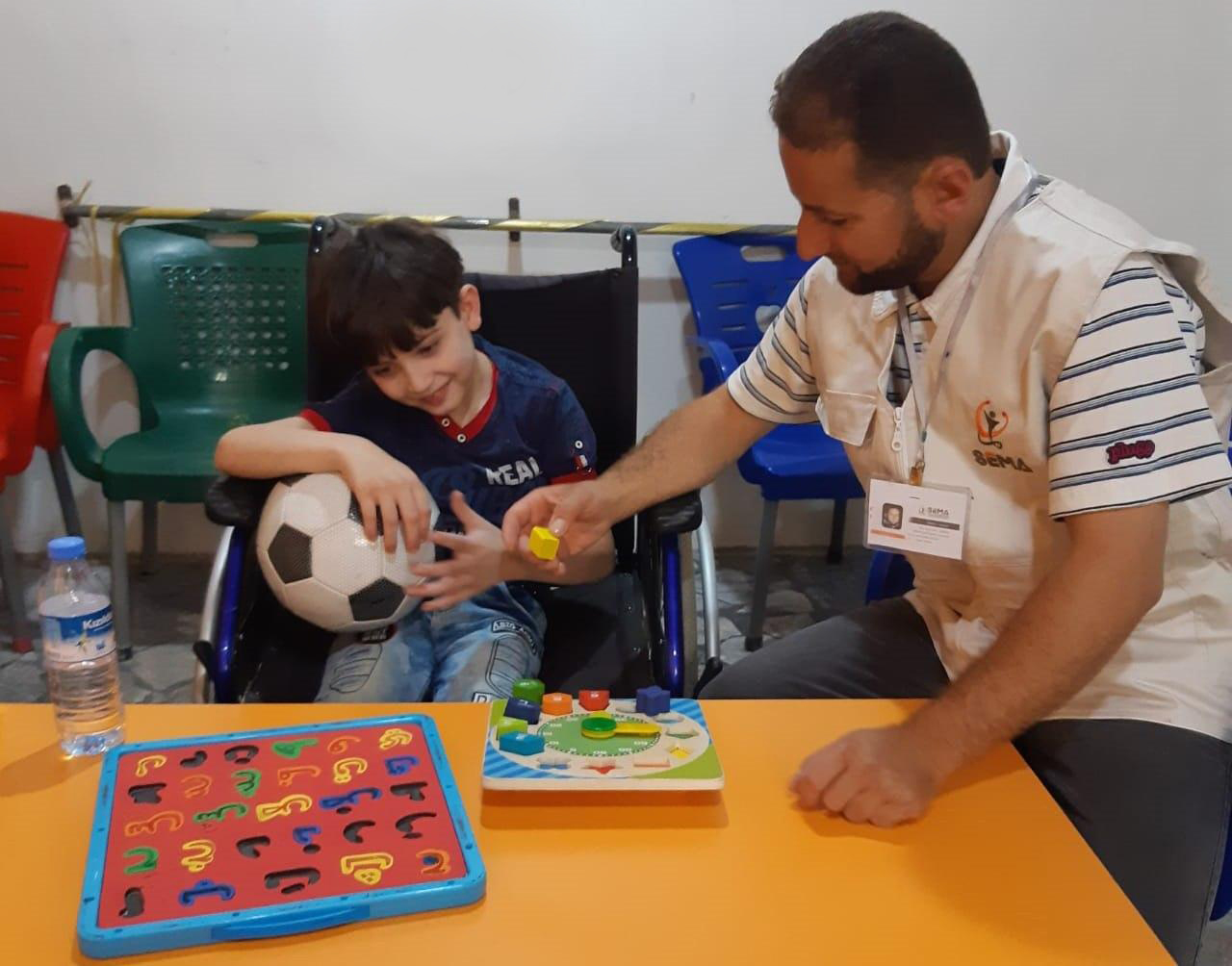 "I am no longer disabled" is a campaign that aims at purchasing and securing wheelchairs for children with disabilities in the north of Syria, and thus assisting them to obtain back their childhood and hope for the future. It will also provide the moral and psychosocial support to them. Your contribution will make their lives different.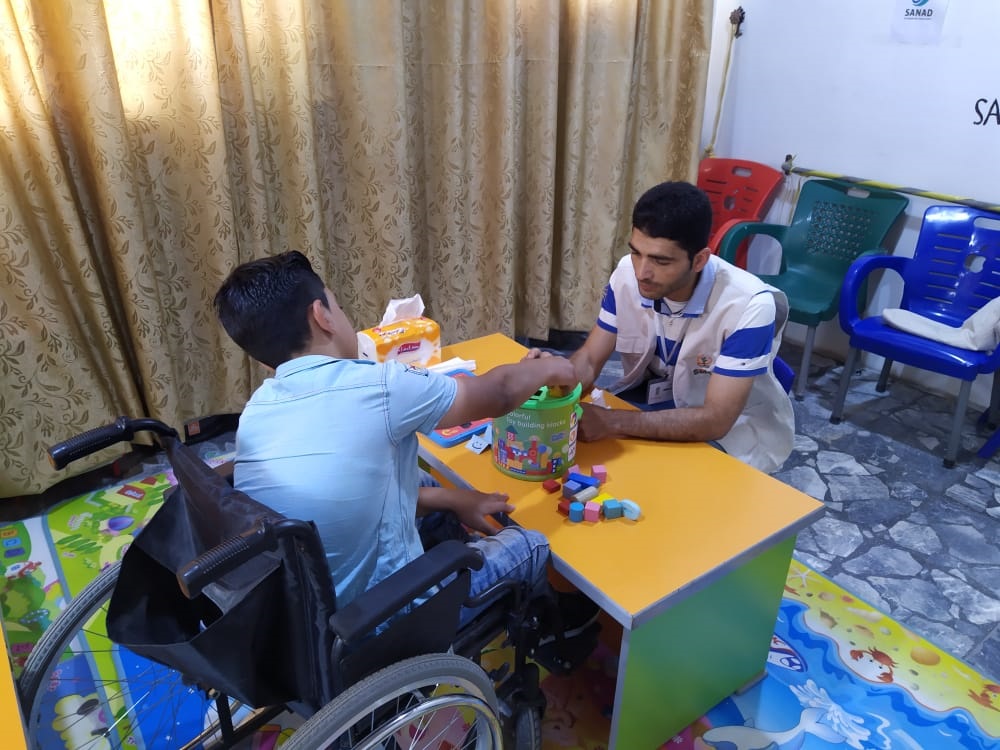 The campaign seeks to provide 150 wheelchairs for children, with an average cost of 200 USD per chair.
Donate now and be the reason for their happiness and secure for them the wheelchairs of hope.